Gold and currencies
In 1999, the European Union introduced its new currency, the euro, with the aim to promote economic stability and growth.
Gold versus euro since 1999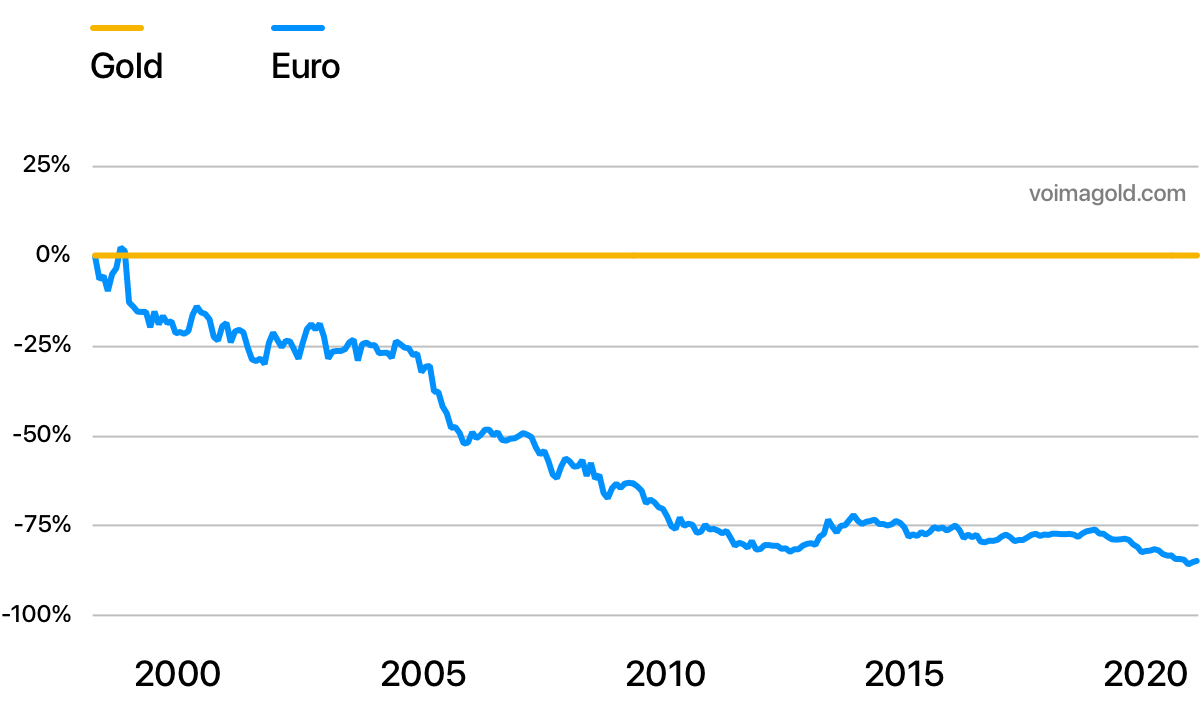 However, in just over twenty years, the euro has lost 85% of its value against gold.
Yet is the euro a unique case?
Gold versus multiple currencies since 1999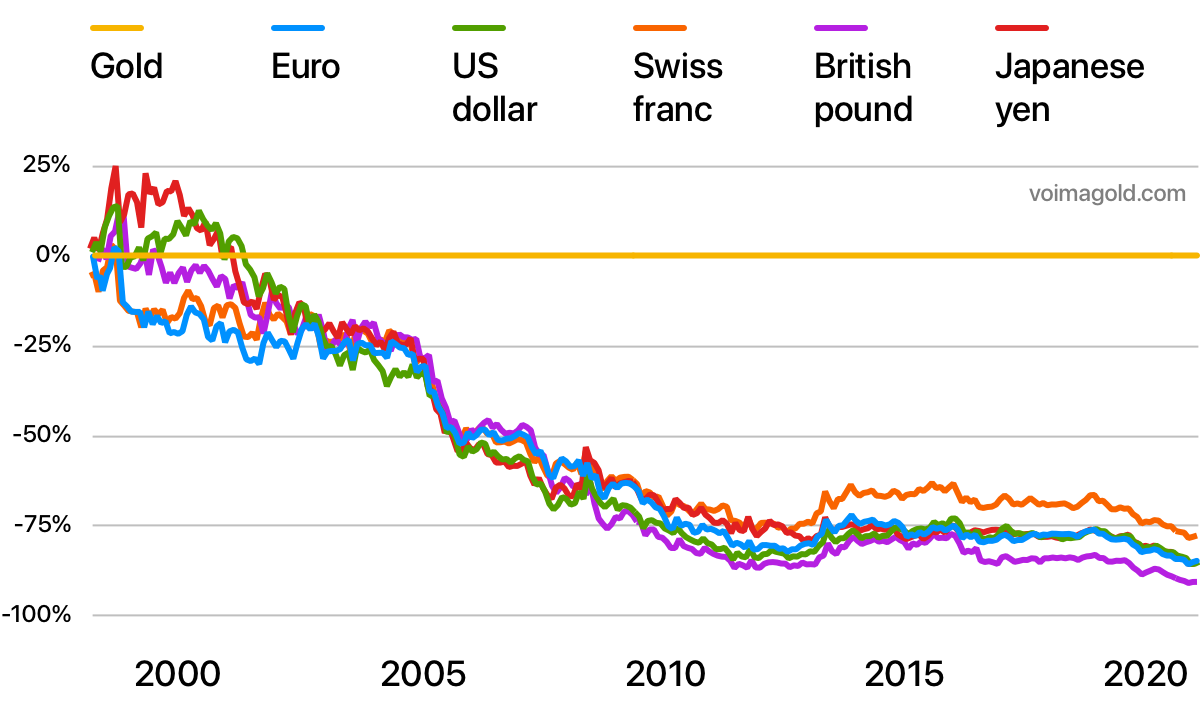 History shows that since 1999, all other major currencies have performed as poorly as the euro.
Yet what happened before 1999?
Gold versus US dollar since 1920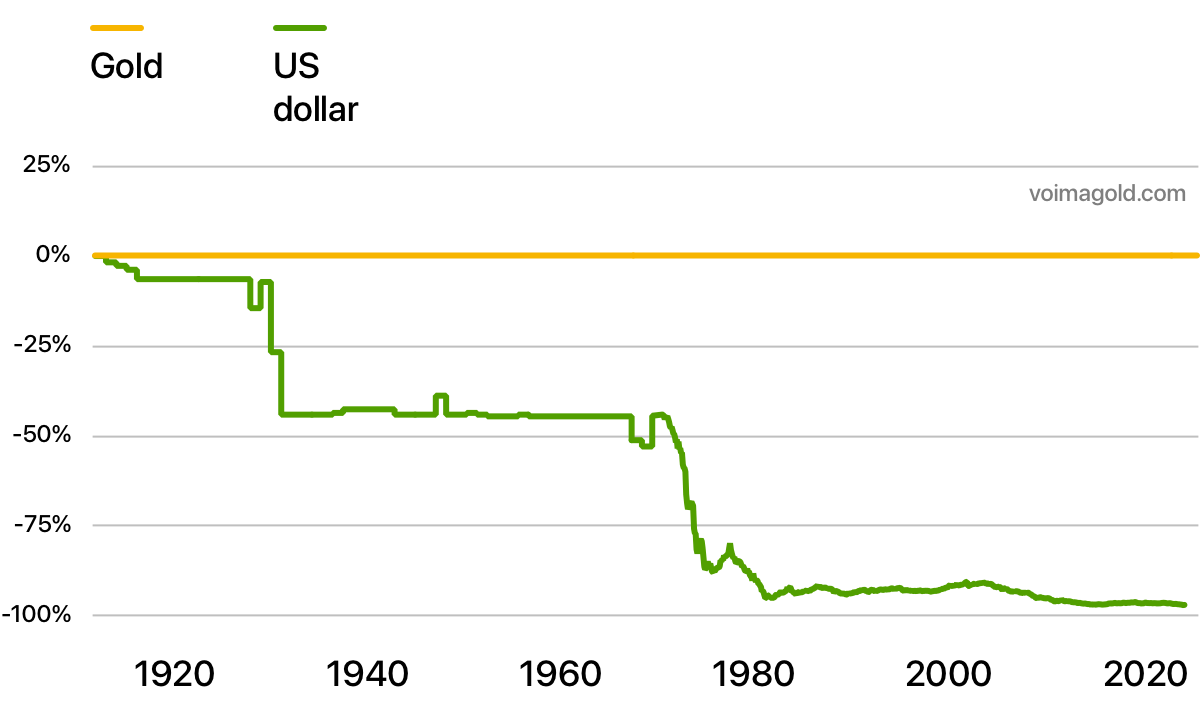 Historically, fiat currencies seem to be very weak and do not store value well in the long term. The US dollar has not kept its value over the past 100 years since it has lost 99% of its value against gold. Or in other words: In 1920, $1 would buy 1.51 grams of gold; in 2020, the purchasing power of $1 was no more than 0.016 grams of gold.
Historical references
For thousands of years and all across the globe, gold has been valued. Here are some examples:
Gold was discovered in ancient Paleolithic caves.
Ancient Egyptians considered gold as the skin of the gods, highlighting its divine and indestructible aspects.
There are 417 mentions of gold in the Bible, and most of them refer to "money" as a unit of weight in gold.
The first gold coins date back to around 650 BC.
The Aztecs believed gold was the sweat of the sun and that it was literally falling down to the Earth.